Welcome to GAMA
May 6, 2014 - First Annual Golf Tournament (see below for more info and Registration Form):
Portion of proceeds to be donated to SAWF (Southern Automotive Women's Forum) for scholarships.
FIRST ANNUAL GOLF TOURNAMENT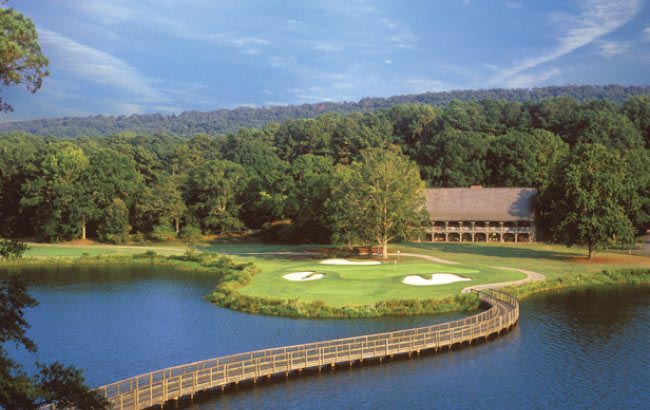 TUESDAY, MAY 6, 2014 - CALLAWAY GARDENS - PINE MOUNTAIN, GEORGIA
Cutoff Date of May 1st - No registrations after this date and no walk ons
<Click Here for Golf Registration Form>
Time: 9:00 am - Shotgun start on the Lake View Course
Format: Four-person Scramble
Fee: $150.00 per golfer for GAMA and affiliate members (affiliates = AAMA, MAMA, TAMA, SCAC, KSEUSCC and SAWF) and $175.00 for non-members. Teams from affiliate members are encouraged to enter and participate at the GAMA member rate (save $25.00). Fee includes Greens Fee, Golf Cart, Open Driving Range, Box Lunch, Beverage Tickets, Tournament Awards, and Gift Bags.
Hospitality Hour: Following the tournament – sponsored by The Impact Group. Awards will be presented at this time, as well as a Special Drawing.
Awards: Lowest Team Score, Runner-up Team Score, Closest to the Pin, and Longest Drive.
Other: Mulligans (up to two each player) can be purchased the morning of the event.
Note: A portion of the proceeds from the tournament will go to support scholarships given out by SAWF (Southern Automotive Women's Forum - a 501(c)(3) non-profit organization). SAWF's focus is on providing scholarship opportunities to young women pursuing an education in automotive-related fields of study. Last year SAWF provided scholarships totaling over $45,000 to young women in the southern region of the U.S.
Cutoff Date: Golfer Reservations are on a first-come, first-served basis - only 32 foursomes. All registrations must be received no later than May 1, 2014.
Special Thanks: To SAWF, Callaway Gardens, and the GAMA Golf Tournament Committee consisting of Julio Gonzalez, Dick Simmonds, and Rick Walker.
For further information, contact: golf@gama-georgia.org
On the Registration Form, you will be asked to complete all of the golfer information, and MAIL WITH YOUR CHECK to GAMA. Please contact us at 678-566-3588 if you want to pay by credit card.
What is GAMA?
The Georgia Automotive Manufacturers Association, Inc. (GAMA) is a private, non-profit trade association which passionately promotes the interests of Georgia's automotive
manufacturing industry. GAMA is a community of businesses with common interests and goals which provides a highly interactive forum to help members achieve the following:
continual improvement in their businesses
higher levels of innovation, quality, and profitability
professional success through unique educational opportunities
successful networking among customers and peers
GAMA's UPCOMING MEETINGS:
May 6, 2014

- First Annual Golf Tournament; Callaway Gardens (Lake View Course) - Pine Mountain, Georgia

August, 2014

- Annual Plant Tour Meeting
November 18, 2014 - Annual Economic Update Meeting; Douglasville, Georgia

February 17, 2015 - Annual Quality Update Meeting; LaGrange, Georgia
Membership Benefits Include:
Networking; Opportunity to Meet Potential Customers; Sharing Best Practices; Info on Key Industry Issues; Critical and Timely Info on Improving Innovation, Quality, and Profitability

Periodic Meetings; Plant Tours; Access to Membership Directory; Access to PowerPoints from Meetings; Social Events

Supplier of the Year Award (coming - Committee work has begun)

Corporate Membership with Brooks Brothers (15% Discount). Please go to the Members Only portion of the GAMA website and login for info and immediate access to these benefits. Access to Automotive News Breaking News RSS Feed.
Membership has grown from zero to over 360 members in just over two and a half years. Come join the excitement!
...or... Renew Your Membership!
Our Mission & Objectives:
» Mission
GAMA's mission is to passionately promote the growth, profitability, and continual improvement of automotive manufacturing in Georgia.
GAMA will be successful when...
the levels of innovation, quality, and profitability of our members are regarded as among the best in the industry

our members are universally recognized for their leadership in automotive vehicle and component manufacturing

Georgia is regarded as a premier location for automotive manufacturing and related support businesses
» Objectives
To provide information and share knowledge on issues impacting the automotive industry
To encourage positive relationships and foster common interests among the automotive manufacturing community
To conduct educational programs which enhance the professions of all those involved in automotive manufacturing
To provide strategic direction for workforce development in Georgia
Some of our previous events:
February 18, 2014 in LaGrange, GA (Joint Meeting with AAMA)

November 11-12, 2013 in Douglasville, GA (included Supplier Expo)

August 14, 2013 in Chattanooga, TN - VW Plant Tour

June 21, 2013 at The Crowne Plaza - Atlanta Perimeter at Ravinia, Atlanta, GA

May 14, 2013 at The Historic Academy of Medicine, Atlanta, GA

February 12, 2013 in Rome, GA

November 6, 2012 in Pine Mountain, GA

August 2, 2012 in West Point, GA - KIA Plant Tour

May 15, 2012 in LaGrange, GA

February 24, 2012 in Duluth, GA

November 14, 2011 in Rome, GA

August 23, 2011 in LaGrange, GA

Inaugural Meeting, June 2, 2011, in Atlanta, GA
| | |
| --- | --- |
| | Rick Walker, President and CEO of GAMA, and C. H. Andy Kim, President - Korea SE US Chamber of Commerce, at the KSEUSCC Annual Dinner held at the KIA Georgia Training Center in West Point, GA on February 27, 2014. |
| | |
| --- | --- |
| | Randy Jackson, Senior VP Human Resources & Administration of Kia Motors Manufacturing, was the Keynote Speaker at GAMA's February 18, 2014 meeting in LaGrange, GA |
GAMA Meeting, June 21, 2013 - "Celebrating Women Who Power the Automotive Industry". Left to right: Barbara McDaniel, Toyota (Mississippi); Suzanne Dickerson, CU-ICAR (South Carolina); Susan Peterson, The Communication Center (Washington, DC); Jean Marie Thrower, Supplier Development Systems (Alabama); Susan Brennan, Nissan (Tennessee); and Corinne Hodges, Kia (Georgia)

Bill Strauss, Senior Economist and Economic Advisor, Federal Reserve Bank of Chicago, was the Keynote Speaker at GAMA's November 6, 2012 Meeting in Pine Mountain, GA.

Opening Remarks at June 2, 2011 Inaugural Meeting

Inaugural Meeting (left to right):

Rick Walker, Falcon IP Capital, President and CEO of GAMA
Heather Lathbury Seckman, Greater Rome Chamber of Commerce
Charles Stallworth, Georgia Power
(PowerPoints from all previous meetings are available in "Members Only" section.)