Welcome to GAMA
***********************************************************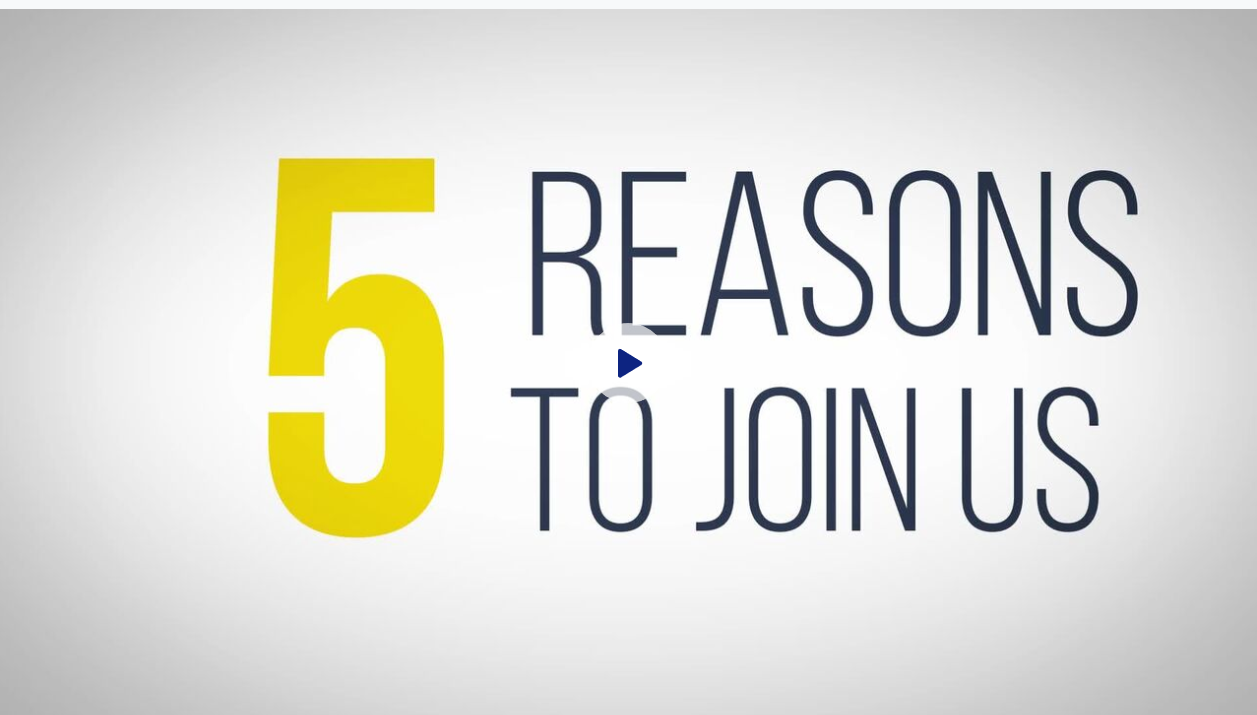 The OEM Panel is a multi-year favorite of SAC attendees, and this year, we're looking into the future of our industry. Our star-studded lineup for 2018 features top regional executives from some of the biggest OEMs in the country who are ready to share insights, give updates, and discuss the future of the automotive industry on a regional, national, and global level.
Moderator: John Waraniak

Vice President, Vehicle Technology, SEMA - West Bloomfield, Michigan

John has been Vice President of Vehicle Technology at the Specialty Equipment Market Association (SEMA) since May 2006. In this role, he helps leading automotive and performance aftermarket companies integrate their products with the latest advanced vehicle technologies and capitalize on new business and product development opportunities. He is an acknowledged leader and advocate for automaker-aftermarket-technology innovation and collaboration for advancing safety performance, connected, assisted and automated driving, new mobility solutions and systems engineering management.
Panelist: Stuart Countess

Chief Administrative Officer, Kia Motors Manufacturing Georgia - West Point, GA

Stuart Countess is the Chief Administrative Officer for Kia Motors Manufacturing Georgia, Inc. (KMMG). In this position, Countess is responsible for leading the Human Resources and Administration Division including Team Relations, Public Relations, Safety and Security, Environmental, General Affairs, Legal and Sales. He previously served as the Vice President of Quality overseeing overall vehicle quality for the Kia Sorento, Kia Optima and Hyundai Santa Fe as well as supplier quality, process quality, customer satisfaction, warranty and ISO/TS certifications for Business Management Systems. Originally, Countess joined KMMG in 2008 as the senior manager for the General Assembly Shop.
Panelist: Mark Brazeal

Vice President of Administration, Mazda Toyota Manufacturing U.S.A. - Huntsville, Alabama

Mark Brazeal is the Vice President of Administration at Mazda Toyota Manufactu

ring U.S.A. He is responsible for all administration operations of the new joint venture including Human Resources, Safety, Production Control, Environmental, Accounting and External Affairs. Mr. Brazeal comes to Mazda Toyota Manufacturing from Toyota Motor North America, where he served in General Manager roles at the company's engine plants in Alabama and West Virginia.
Panelist: Brad Thacker

Senior Director of Parts Quality Engineering, Nissan North America – Smyrna, TN

Brad Thacker is responsible for the quality of parts and components for Nissan's North American operations. Brad has 30 years of manufacturing and engineering experience in the automotive industry. While at Nissan, Brad has led the Parts Quality and Manufacturing Quality organizations, the Business Transformation function, and the Total Customer Satisfaction organization. Brad is most satisfied when working with a cross functional group of leaders and engineers, on the shop floor, finding creative solutions to enhance quality and productivity. Brad especially enjoys the diversity and the enthusiasm that he encounters when working throughout Nissan's supply base.
Panelist: Kevin McAtamney




Plant Quality Director, Volvo Car USA - Ridgeville, SC

Kevin joined Volvo Cars in March 2018 as quality director. He is responsible for ensuring customer satisfaction by securing and monitoring the correct implementation of the quality operating system, and developing quality assurance procedures at Volvo Cars' first U.S. manufacturing plant in Ridgeville, S.C. Prior to Volvo Cars, Kevin spent 17 years at General Motors, serving in various management positions including quality system manager, senior global program manager for Advanced Propulsion, senior global IT manufacturing and quality manager, and senior quality engineer.
Find out more of our incredible speaker lineup, as well as full bios
for all of our OEM panelists, at www.SouthernAutoCon.com
For more ideas, attractions, and information, visit https://www.SouthernAutoCon.com/area-attractions/
+++++++++++++++++++++++++++++++++++++++++++++++++++++++++++++++++++++++++++++++++++++++++++
CHECK OUT OUR VIDEO BELOW!
The Southern Automotive Conference is celebrating its 11th anniversary in 2018 with all new opportunities and experiences for each and every one of our attendees. Connecting is key to the forward momentum of the automotive industry, and attendees will have more chances than ever before to create and cultivate relationships with some of the biggest players in the field today.
This year, we've built in more exhibit hall breaks than ever before: time for you to make real one-on-one contact with exhibitors and sponsors and form lasting relationships. SAC2018 provides an opportunity to step up your game – it's up to you to make the most of this year's improvements.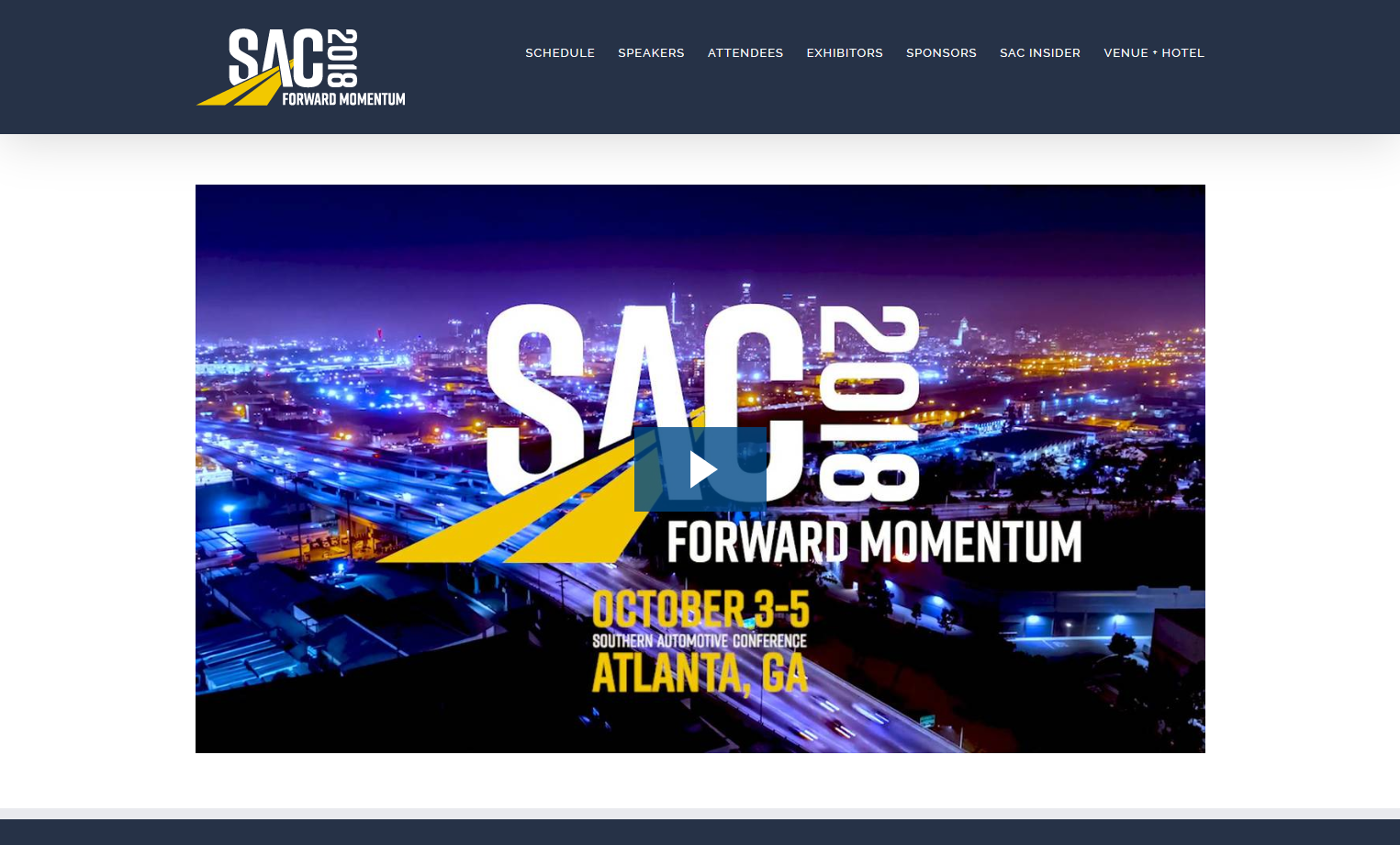 **********************************************************************************
Atlanta, Georgia - Registration Now Open!!
Walter Griggs, SquarePac Julio Gonzalez, Miramar Securities, LLC
Rick Walker, GAMA Terri Seese, Alliance Solutions Group
******************************************************************
...or... Renew Your Membership!
******************************************************************
...or... Renew Your Membership!
****************************************************
GAMA's UPCOMING MEETINGS:
PARTNER EVENTS:
****************************
On October 24, 2017, the Georgia Department of Economic Development (GDEcD) announced
the winners of the second annual Georgia Automotive Awards. The awards are designed to
recognize automotive leaders throughout the state, and to honor them for the contributions
they have made to build a robust automotive ecosystem in Georgia. Shown above
(left to right) are Georgia Governor Nathan Deal; Rick Walker, President & CEO of GAMA;
and GDEcD Commissioner Pat Wilson.

The winners were:
**********************************************************
...or... Renew Your Membership!
GAMA is continuing to focus on the importance of logistics and supply chain management.
David Eyes of Data Interchange has been elected Chair of GAMA's new Logistics / Supply Chain Management Committee.

GAMA was represented at the recent Supply Chain Management - Automotive Logistics Event held in Atlanta on May 8-10, 2017. Several GAMA members were in attendance including David Eyes of Data Interchange and Terri Seese, President of Alliance Solutions.

Rick Walker, President and CEO of GAMA, presented the Opening Remarks at the event. See the

photo below.
****************************************************
What is GAMA?
The Georgia Automotive Manufacturers Association, Inc. (GAMA) is a non-profit trade association which passionately promotes the interests of Georgia's automotive and ground transportation industry. GAMA is a community of businesses with common interests and goals which provides a highly interactive forum to help members achieve the following:
continual improvement in their businesses

higher levels of innovation, quality, and profitability

professional success through unique educational opportunities

successful networking among customers and peers
Membership Benefits Include:
Networking; Opportunity to Meet and be Introduced to Potential Customers; Sharing Best Practices; Info on Key Industry Issues; Critical and Timely Info on Improving Innovation, Quality, and Profitability

Periodic Meetings; Plant Tours; Access to Membership Directory; Access to PowerPoints from Meetings; Social Events

Supplier of the Year Award (coming - Committee work has begun)

Corporate Membership with Brooks Brothers (15% Discount). Please go to the Members Only portion of the GAMA website and login for info and immediate access to these benefits. Access to Automotive News Breaking News RSS Feed.
Come join the excitement!
...or... Renew Your Membership!
Our Mission & Objectives:
» Mission
GAMA's mission is to passionately promote the growth, profitability, and continual improvement of automotive
manufacturing in Georgia and the Southeast.
GAMA will be successful when...
the levels of innovation, quality, and profitability of our members are regarded as among the best in the industry

our members are universally recognized for their leadership in automotive vehicle and component manufacturing

Georgia is regarded as a premier location for automotive manufacturing and related support businesses
» Objectives
To provide information and share knowledge on issues impacting the automotive industry
To encourage positive relationships and foster common interests among the automotive manufacturing community
To conduct educational programs which enhance the professions of all those involved in automotive manufacturing
To provide strategic direction for workforce development in Georgia and the Southeast
| | |
| --- | --- |
| | Rick Walker, President and CEO of GAMA, speaking at the NABE Automotive Outlook Symposium held at the Federal Reserve Bank of Chicago - Detroit Branch, on May 29, 2014. |
| | |
| --- | --- |
| | Randy Jackson, Senior VP Human Resources & Administration of Kia Motors Manufacturing, was the Keynote Speaker at GAMA's February 18, 2014 meeting in LaGrange, GA |
GAMA Meeting, June 21, 2013 - "Celebrating Women Who Power the Automotive Industry". Left to right: Barbara McDaniel, Toyota (Mississippi); Suzanne Dickerson, CU-ICAR (South Carolina); Susan Peterson, The Communication Center (Washington, DC); Jean Marie Thrower, Supplier Development Systems (Alabama); Susan Brennan, Nissan (Tennessee); and Corinne Hodges, Kia (Georgia)

Bill Strauss, Senior Economist and Economic Advisor, Federal Reserve Bank of Chicago, was the Keynote Speaker at GAMA's November 6, 2012 Meeting in Pine Mountain, GA. Bill will be speaking at the GAMA Meeting on November 10, 2015, his fifth address to a GAMA audience.

Inaugural Meeting - June 2, 2011 (left to right):

Rick Walker, Falcon IP Capital, President and CEO of GAMA
Heather Lathbury Seckman, Greater Rome Chamber of Commerce
Charles Stallworth, Georgia Power
(PowerPoints from previous meetings are available in the "Members Only" section.)