GAMA Advisory Board
The GAMA Advisory Board provides strategic advice for the growth and structure of GAMA, and is comprised of top business leaders and strategic thinkers from a wide variety of business areas.

Richard E. Birchen, P.E.
Senior Account Manager, AutoForm Engineering USA, Inc.
As a Senior Account Manager, Mr. Birchen (Rick) is responsible for sheet metal forming simulation software licensing to Automotive, Appliance and Aerospace clients in the US and Canada. He provides market evaluation in identifying new potential customers as well as new applications for existing customers. Rick has over 35 years of engineering experience, 25 of which is in the Automotive Industry. He has held previous positions in engineering management, sales management and project management at TDM, Modern Engineering and Ogihara America involving the manufacture of stamping dies and stampings for both Class A and structural components as well as assemblies.
Rick graduated from Rensselaer Polytechnic Institute with a BS in Nuclear Engineering and is a licensed Professional Engineer. He is a member of the Precision Metalforming Association (PMA), the Society of Manufacturing Engineers (SME) and serves on the board of directors of SME Chapter 38. In his spare time, Rick enjoys college football and basketball and has an avid interest in golf.
LuAnne Born
Quality Consultant - BQS Born Quality Solutions

LuAnne resides in Greenville, SC. She has over seven years of Quality experience within manufacturing, automotive, technical service and 3rd Party certification industries.
LuAnne began her Quality journey managing Product Inspection Projects for Automotive Tier One Suppliers to Ford, GM, Volvo, Mercedes and BMW. She began consulting in 2015 providing system implementation for organizations in ISO 9001:2015 and 14001:2015. In 2016, she continued her journey working for a Registrar until most recently returning to Quality Consulting.
In her current role as a Quality Consultant she assists organizations in QMS/IMS development including Project Plans, Gap Assessments, Internal Auditor training, System implementation, Internal auditing, Corrective Action Plan, Supplier Development and Audits, Project specific Quality Plans and QMS/IMS System training.
LuAnne holds a BS in Business from Winthrop University and is an Exemplar Global Certified Lead Auditor. She is a proud mother of two sons, an Engineer and a Marine.

Richard E. Burke BS, MA, CPP
Director of Corporate Training, Workforce Development, & Continuing Education, Chattanooga State Community College
A native of eastern Virginia, attended VPI and Virginia Western studying mechanical engineer technology, received a BS in Engineering Management from the University of Tennessee-Chattanooga and an MA in Education Administration with an emphasis in Adult and Continuing Education. Most of his career has been in manufacturing beginning as a process/product technician and progress to field start up engineer, project engineer overseeing multiple plant expansions and relocations, plant engineer, division manager, and plant manager. In 1987, because of entrepreneurial opportunities in China, he started Spectre Engineering Inc., and in addition to completing projects in China, provided processing equipment and environmental solutions to magnet wire companies in North America. Richard has two patents for wire enameling ovens and has written seven technical papers that have been published in industry related trade journals. Presentations have been made at IEEE/NEMA and the International Wire Association conferences. Additional presentations were made at Wire Asia in Singapore and to the Covered Conductors Association in Avon, England.
Appointed as the VW point person shortly after the VW announcement, Richard visited auto manufacturing plants and training centers so that he would have a better understanding of their pre-employment screening process, hiring process, and the operation of their training centers. This information along with identified local resources was shared with community stakeholders and potential vendors to develop a comprehensive plan to identify, screen, and pre-train employees for the facility with an emphasis on a high quality, diverse workforce that represented the community. Focusing on maintenance, Richard worked with the client company and their vendor he oversaw the design, development, construction and implementation of the maintenance hands on skill evaluation process.
Returning to his previous position, he has worked with automotive suppliers and existing businesses to develop employee training programs for new and older employees.
Wayne T. Comeau
Territory Sales Manager, Flambeau, Inc.
Wayne is a graduate of Auburn University with a B.A. in Communications. Additional experience includes running a Foreign Trade Zone Warehouse to help defer duty, allowing smaller companies to utilize lower cost countries for sub-assemblies. He has always positioned his business opportunities to grow US Manufacturing allowing all sectors of business to compete on a global front.
Wayne Comeau has over 16 years of design and manufacturing experience in the Injection and Blow molding processes. He has worked with multiple industries: Automotive, Lawn and Garden, Medical, Recreational, Telecommunications, and White Goods over the years. Staying diversified, he has learned best practices from each industry to incorporate manufacturing excellence on multiple fronts, lowering the cost of doing business while improving quality and on time delivery.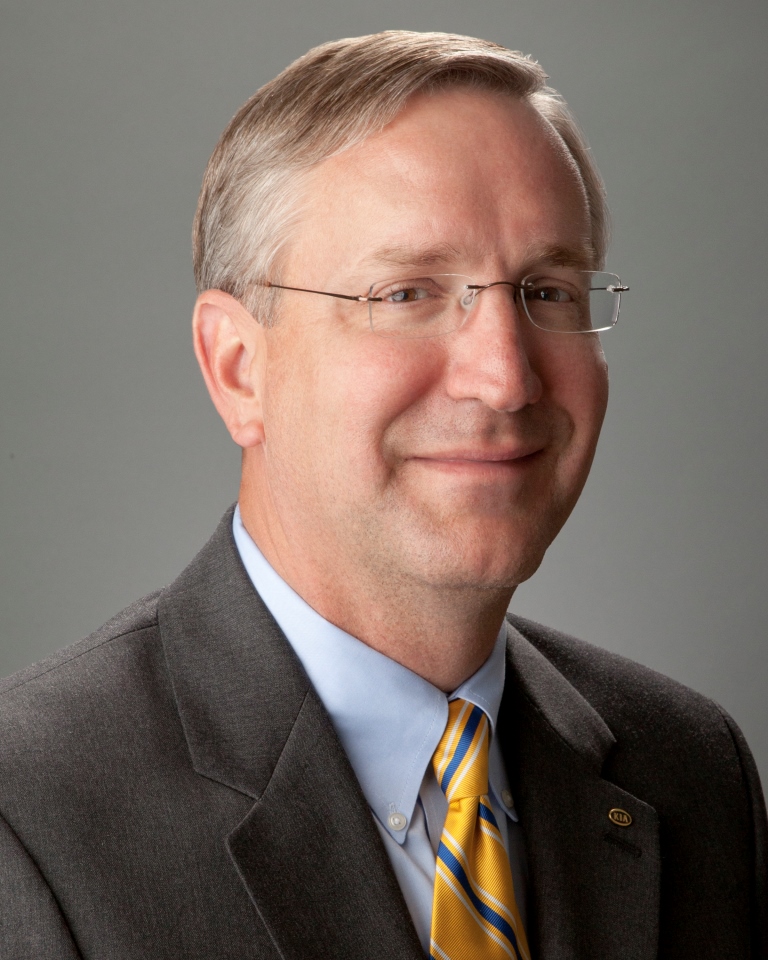 Stuart Countess
Chief Administrative Officer, Kia Motors Manufacturing Georgia
Stuart Countess is the Chief Administrative Officer for Kia Motors Manufacturing Georgia, Inc. (KMMG). In this position, Countess is responsible for leading the Human Resources and Administration Division including Team Relations, Public Relations, Safety and Security, Environmental, General Affairs, Legal and Sales.
He previously served as the Vice President of Quality overseeing overall vehicle quality for the Kia Sorento, Kia Optima and Hyundai Santa Fe as well as supplier quality, process quality, customer satisfaction, warranty and ISO/TS certifications for Business Management Systems. Originally, Countess joined KMMG in 2008 as the senior manager for the General Assembly Shop.
Countess came to KMMG from Mercedes Benz US International in Vance, Ala. where, for more than 13 years, he served in numerous leadership positions within production and quality including being the supplier quality manager, quality manager and assembly manager. In those roles he was responsible for vehicle assembly, supplier quality, overall vehicle quality, process quality, customer satisfaction and warranty.
Before joining Mercedes, Countess was the senior supplier quality engineer for AUTECS, a tier 1 supplier for Nissan and Subaru. Countess led the development of a supplier quality program that included localization of parts within the U.S. And, prior to that, he served as quality engineering administrator for Hughes Georgia in LaGrange, a division of Hughes Aircraft. There he was responsible for quality related activities of the Maverick missile program.
He is a graduate of the University of Alabama with a Bachelor of Science (BS) in Electrical Engineering and received his Master of Business Administration (MBA) from LaGrange College.
Countess and his wife, Dana, live in LaGrange, GA and have four children: Laura (24), Thomas (22), Jac (20) and Anna (16).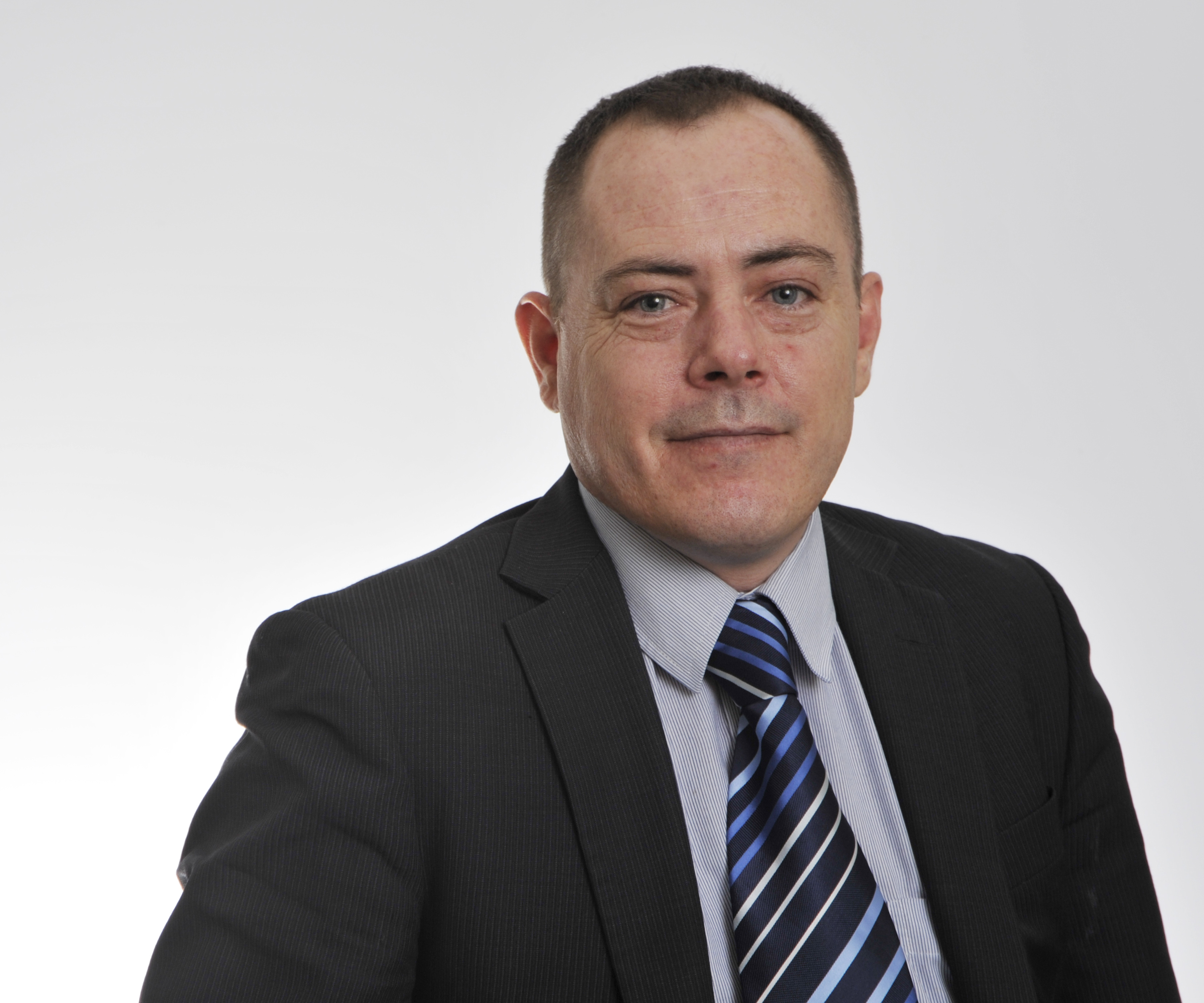 David Eyes
Head of Business Development, Data Interchange
David Eyes has been active in the area of automatic integration of supply chain logistical processes, using EDI/B2B best practice, since 1990. David has more than 25 years of supply chain management experience, gained across Original Equipment Manufacturers (OEMs), Tier 1 and JIS (Just in Sequence) suppliers. Working closely with the Fiat/Chrysler automotive group, General Motors and Ford, he is one of the authors of Materials Management Operations Guidelines/Logistics Evaluation (MMOG/LE) v4. David is also a member of the AIAG/ODETTE Global MMOG/LE Technical Committee, where his experience is used to support the development of MMOG/LE v4.
Since 2012, David's primary focus has been in the promotion of EDI communication and supplier integration global best practice, supporting automotive supply chain management teams to develop world-class business units. His work on MMOG/LE v4 has supported OEMs and Tier 1 suppliers in implementing global best practice throughout the supply chain by leveraging the investments made in IT systems and supporting education and process improvements, without the need for excessive investments.
David Eyes is Head of Business Development at Data Interchange, a leading provider of electronic data interchange (EDI) and eBusiness integration solutions. Data Interchange enables organizations to collaborate with their trading partners globally by managing mission-critical information, communications and data transformation within and beyond the enterprise.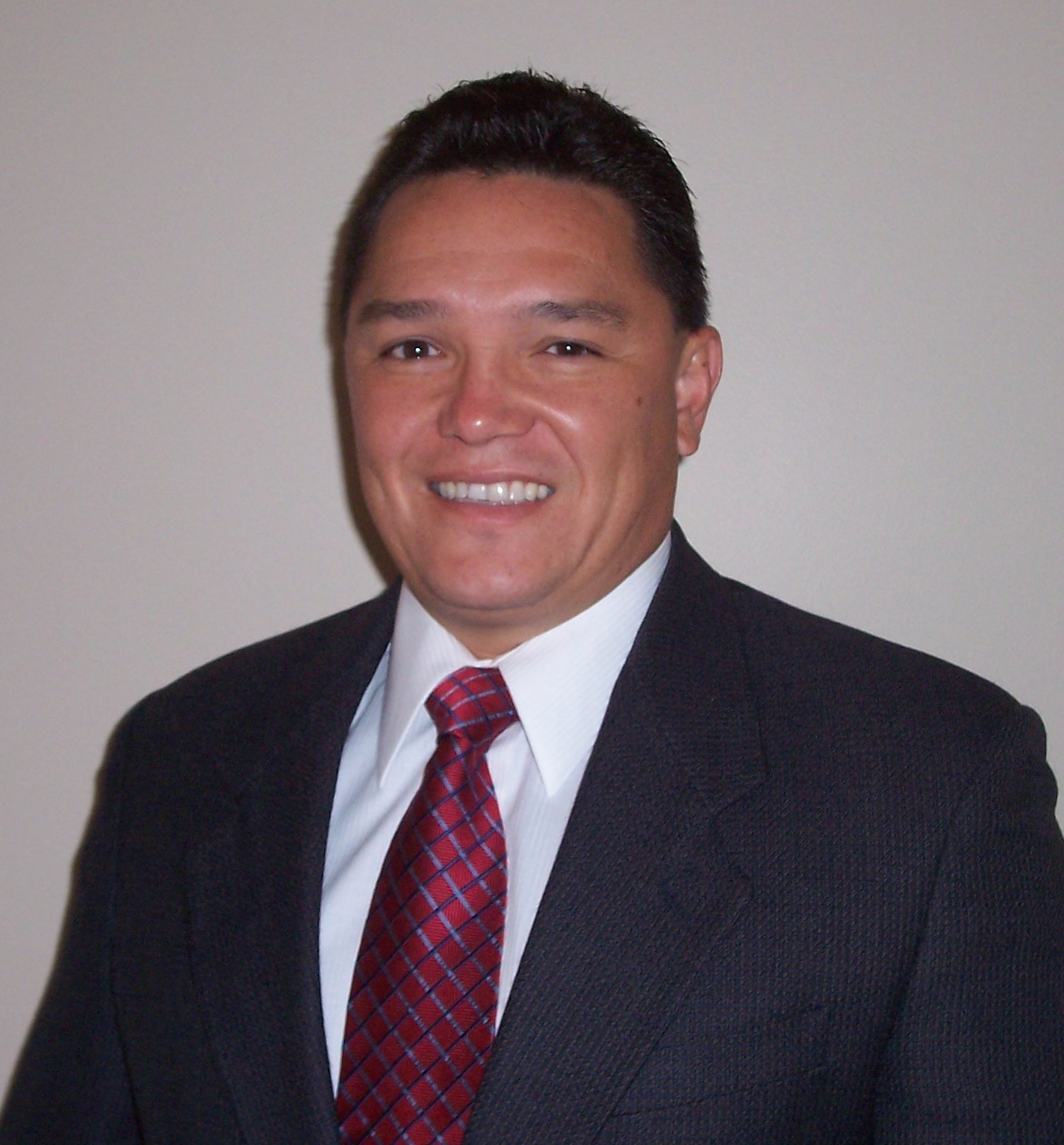 Julio C. Gonzalez
President & CEO, Miramar Securities, LLC
Julio C. Gonzalez, is a strategic executive with broad experience in financial management, business consultancy, sales management, innovative client acquisition, and relationship strategies. His focus is in the turn-around of ineffective financial advisory and business strategies. With vast leadership experience, he is responsible for motivating and enhancing productivity of sales teams as well as maximizing relationships, while leveraging broad industry experience and employing cost containment measures. In the capacity of financial advisory, Julio, during his career, has been both instrumental and a catalyst in the acquisition and management of $500 million in assets. As business consultant, he has been active in the strategic development of market share expansion for a diverse group for-profit businesses under $100 million. He attended Liberty University in Lynchburg, Virginia and is a 12-year veteran of the United States Marine Corps. As a guest on CNNfn's morning market financial news show, which is viewed around the world, Julio has provided potential socioeconomic impact commentary on domestic, international and financial affairs

Mike Grundmann
Director, Advanced Manufacturing
Georgia Department of Economic Development

Mike directs a team of project managers who help executives locate multi-million dollar manufacturing facilities in Georgia. The team's responsibilities include evaluating sites to land projects which generate jobs in the automotive, aerospace and advanced manufacturing industries.
Prior to this, Mike worked as Associate Director of Georgia Tech's executive education team. There, he partnered with companies like Coca-Cola and Toyo Tire to train their leaders on the best current thinking in subjects ranging from Supply Chain Management to Lean Six Sigma.
Mike also served in a variety of positions over a 20 year career at Georgia Quick Start, including Director of Marketing and Director of Operations. In the operations role, Mike led a team of project managers and instructional designers responsible for analyzing processes, assessing skill requirements and designing customized training programs for major manufacturing and distribution operations.
Before joining Quick Start, Mike worked in economic development for Georgia's Electric Membership Cooperatives and in business development for a new technology start-up.
Mike has a BS degree in Business from Indiana University and a Master's in Information Systems Management.
Benny LaRocca
Chief Financial Officer, Complete Prototype Services, Inc.
Benny LaRocca is currently the Chief financial officer for COMPLETE PROTOTYPE SERVICES, INC. Complete Prototype Services is a prototype company that produces workable prototype and limited production parts and tooling for the automotive, consumer goods, medical and defense industries. Benny is responsible for all organization financial factions and benefits functions related to finance. Leading the organization Financial Accounting Operations includes responsibility for all financial systems, processes and infrastructure, internal accounting controls and both internal and external financial reporting. Prior to joining Complete Prototype Services, Benny was the Chief Financial Officer at MALACE HR for five years and was responsible for all daily financial operations and internal controls for twelve off site offices in North America. He has over 20 years experience in the automotive industry and was also the Managing Director for FEC, INC. an automation manufacturer for ten years and was in charge of all company daily operations in North and South America. Benny is a member of the Tennessee Automotive Manufacturing Association and Southern Women's Automotive Association as well, frequently sponsoring meetings and conferences for these two organizations.
Benny is a graduate from Oakland University with a degree in accounting. He is married to Mary
LaRocca and has one son named Anthony that is 15 years old.
Picture Placeholder
Bruce Piefke
CEO, High Octane Events LLC

Bio to come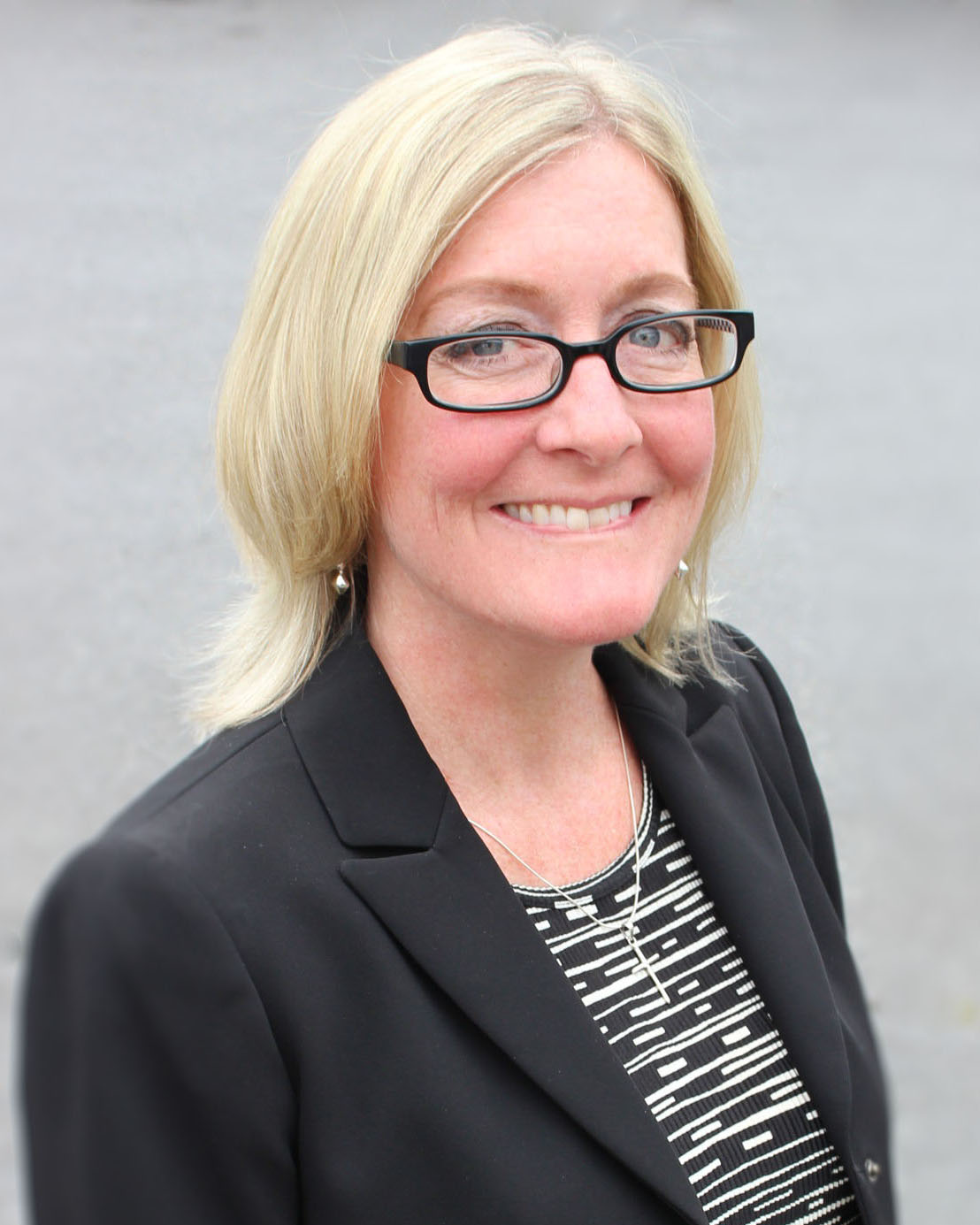 Heather Seckman
Director of Economic Development, Rome Floyd Chamber
Heather Seckman is the Director of Economic Development for the Greater Rome Chamber of Commerce and responsible for creating and maintaining jobs for the Rome and Floyd County area since January 2002. The Rome and Floyd county area are the home of numerous automotive suppliers. Her role at the Chamber involves many techniques that must be tailored specifically for each individual company. Once it is determined that a company is a suitable fit for the community, the most common issues faced involve: land or building sites, suitable buildings, an educated workforce, accessible suppliers, available and adequate utilities, developers/realtors, appointed and elected officials, etc.
Significant initiatives involve concentrating on the recruitment of automotive, aviation and technology and business services. The Rome and Floyd County area has evolved from a strictly agricultural and textile community to more automotive, medical, and advanced manufacturing. These efforts are designed to encourage and ensure a diverse mix of businesses.
Seckman serves on the Board of Directors for the Southern Automotive Conference and on the Advisory Board for the Georgia Regents University Medical College of Georgia. Seckman is a graduate of Berry College with a degree in businesses and communication and has three children.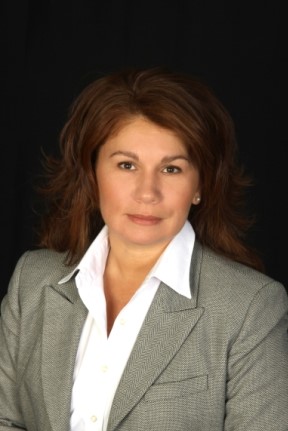 Terri Seese
Founder and CEO, Alliance Solutions Group

Terri Seese is the Founder and CEO of Alliance Solutions Group, Inc. which provides software and hardware technology solutions supporting manufacturing and distribution industries in Supply Chain. Prior to pursuing her own entrepreneurial endeavors, Terri acted in various capacities for companies such as Manhattan Associates and Home Depot. Those experiences helped to diversify her knowledge and skill set, creating opportunities for her own individual and community goals.
Continuing her passion as an entrepreneur—creating solutions and connecting people—as well as seeing a need in area schools for industry education, Terri recently created ASG HOPE Foundation. A 501 (c) (3) non-profit supporting K-12 STEM (Science, Technology, Engineering, Mathematics) activities specific to manufacturing and distribution in the Automotive and Supply Chain industry. Through this program, future generations can expand their knowledge of manufacturing, opening up and developing new opportunities for supply chain innovation.
Terri currently serves on Georgia Automotive Manufacturing Association (GAMA) Advisory Board as well as the ASG HOPE Foundation Board.

Charles Stallworth
Senior Project Manger, Business and Industrial Recruitment Economic Development, Georgia Power
As a Georgia Power project manager, Mr. Stallworth is responsible for facilitating the location, expansion, or start-up of businesses wishing to invest in Georgia. Charles assists companies in identifying potential buildings or sites throughout the state; he also provides market evaluation, construction information, engineering assistance, and serves as a liaison between the businesses and governmental agencies in the site selection process. Charles started his career with Georgia Power in 1986, as a lab technician at one of the company's power plants. In 1991, he transferred into the environmental affairs department where his responsibilities included regulatory policy implementation and coordinating environmental risk assessments associated with new power plant siting efforts. In January 2002, Charles joined the team of Georgia Power project managers in economic development. Charles graduated from the University of West Florida with a bachelor of science degree in chemistry and has earned a masters in business administration from Georgia State University. He is a member of the Society of Plastics Engineers and serves on the boards of the Korea Southeast United States Chamber of Commerce, the Japan-America Society of Georgia, and Savannah State University's School of Business Advisory Committee. In his free time, he enjoys traveling and golf.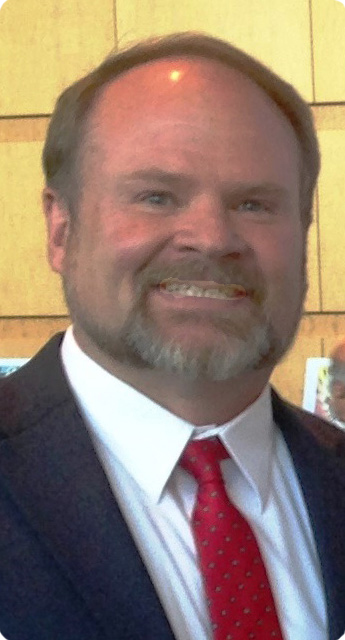 Mike Stonecipher
Senior Project Manager, Georgia Tech - Enterprise Innovation Institute
Mike Stonecipher is a Senior Project Manager for Georgia Tech's Enterprise Innovation Institute. He specializes in strategic planning, leadership development and managing projects that will enable top-line growth and generate bottom-line results for manufacturers throughout Georgia.
Prior to joining Georgia Tech, Mike served 15 years in the automotive industry with AlliedSignal and Honeywell International, where he held the position of Director of Operations for the Automotive Friction Materials Division. He also worked in the energy and sustainability industry and has served on the Board of Directors for Power Partners, Inc. (formerly a division of ABB). He has international experience leading product and process development, six sigma and lean implementation, factory start-ups, new product launches, and managing operations that serve a global OEM customer base. He was awarded AlliedSignal's CEO Technology Achievement Award and received a patent for abrasive coating of friction materials. Mike holds a B.S. degree in Industrial Engineering from Tennessee Technological University and an M.B.A. from Brenau University. He has completed Lean Enterprise training through the Lean Design Institute at UT Knoxville and Finance for Executives, Kellogg Graduate School of Management.
Mike and Therese have been married for 26 years and reside in Athens, Ga. with their four children - Rebecca, Geneva, Nicholas and Hunter. He enjoys Little League baseball, mission trips and is active with the Red Cross and United Way.
Janet Thornton
Territory Manager - Stainless Steel Division, Schmolz & Bickenback USA, INC.
Janet has over 14 years experience in the metals business. She works with manufacturers focused on automotive, medical, valves & fittings, aerospace, power generation and defense. In her current role as Southeast Territory Manager for Schmolz + Bickenbach USA, she has the ability to provide special steel solutions for both domestic and global clients.
Additional experience includes working in the health and wellness sector. Janet's mission in the health and wellness sector was to help corporate America have healthier more productive employees. She regularly worked with the both the National Business Group on Health, and the American Association of Occupational Health Nurses.
Janet is the Founder of Women & Wine on Wednesdays North East Atlanta. This is a professional networking group of over 350 women.
Janet is a graduate of Penn State University with a B.A. in Marketing and Public Relations.
Scott Urton
Vice President of Operations, FC Industries Inc.

Scott Urton is currently Vice President of Operations for FC Industries Inc. and Vice President of AFC Stamping and Production Inc. AFC Stamping is a production company that serves a variety of different industries. Those include the automotive, motorcycle, RV, and furniture industries. Scott joined FC Industries in May of 1986 with a Tool & Die Engineering degree. He quickly rose through the ranks from Designer, Design Manager, Project Manager, to head of multiple divisions. Scott has 30 plus years of manufacturing responsibilities including sales force, budgets, and income statements. He also heads up the Quality Departments and the Maintenance Departments of our 300,000 sq. ft facility.
Scott like all has further his education with courses in Quality, Business finance, and many other classes along the way. He has coached Fastpitch Softball for 27 plus years. Which he has been blessed with the education and the relationships of shaping lives. He is married to Robin and has 3 daughters with 6 grandchildren.
Krysta Weed
Program Manager, Engineering Online & Continuing Education, Auburn University

Krysta is the Program Manager for Auburn University's Engineering Online and Continuing Education office where she develops and administers new programs for both degree- and non-degree seeking students and assists with marketing-related projects. Krysta works with industry partners to cultivate and maintain relationships in an effort to ensure Auburn Engineering meets their needs for training, workshops, seminars and content covered in academic curricula. Her previous positions with automotive OEMs such as Mercedes Benz and Kia Motors, Volkert Engineering and with one of Southern Company's nuclear power plants have provided her with varied industry experience, as well as a wide array of network contacts. This allows her to see multiple perspectives, which has proved to be advantageous in her current position.
Krysta also serves on the executive council for 100+ Women Strong, a female engineering alumni organization that supports and mentors females in engineering.
Krysta earned her B.S. in Marketing and her Master's in Industrial and Systems Engineering from Auburn University.
Davis Woodruff
President, Management Methods, Inc.
Davis M. Woodruff grew up on a family farm in rural southern Alabama. His family also owned and operated a "country store." From this background he earned an engineering degree from Auburn University, became a Professional Engineer and Certified Management Consultant. He was a manufacturing executive with 3M for ten years and became the youngest manufacturing superintendent in the company, led the team that produced the first home video films in the U.S., and assisted with a plant start-up in Europe.
As a certified management consultant, professional engineer, published author, and professional speaker, Davis Woodruff brings immediate benefits to businesses. These benefits include developing leaders; optimizing resource utilization; improving processes, quality and customer satisfaction; and saving time and $$$.
Davis formed a management consulting company, Management Methods, in 1984 and has served over 140 clients in 35 states and on 3 continents. Davis is an internationally recognized expert in showing companies how to be the low cost, high quality, environmentally responsible leader in their industry. From Vermont to Malaysia Davis' clients include BP, GM, TS Tech, MCM, 3M, Tyco and scores of other large and small organizations. He has served numerous automotive industry clients throughout the U.S. where he has guided the development and deployment of ISO/TS Quality Management Systems, ISO 14001 Environmental Management Systems, statistical methods, lean principles, problem solving, RCA, and other similar processes.
Having authored over six dozen articles, a full-length book, Taking Care of the Basics: 101 Success Factors for Managers, a 58-minute DVD, two CD programs, two e-books, and seven online professional development courses, Davis is always on the cutting edge of today's business world. His video, "Focus on Fundamentals—a Manager's Guide to the Ten Essentials", aired on Business Vision Network, along with programs by Dr. W. Edwards Deming, Tom Peters, and Ken Blanchard. Over fifty of Davis' articles may be found at http://EzineArticles.com/?expert=Davis_Woodruff.
Davis has been married to Lynn since 1970 and they have two daughters, two sons-in-law, two grandchildren and one dog. He is actively involved with his family, in his community and in his church, where he teaches a Bible Study class of adults each week.